Ten Reasons You Should Already Be Using Virtualization For Your Server Environment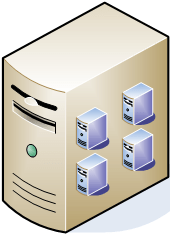 According to Intel:
Virtualization technology is possibly the single most important issue in IT and has started a top to bottom overhaul of the computing industry
Virtualization is a relatively new technology, but it is not as new as one might think.  VMware, one of the pioneers of virtualization, has been creating and selling virtualization software for over 10 years now.  All 100 of the Fortune 100 companies are currently using virtualization, specifically VMware's offerings.  Once the only player, VMware now has serious competition from Microsoft, Citrix, Oracle (who recently acquired Sun Microsystems), RedHat, and Novell.
Ok, enough background, here's the top 10 reasons you should already be using virtualization, falling into three categories:
Savings
#1 – Save on hardware expenses:  Server Consolidation; less hardware required due to the virtualization platform's ability to maximize existing resources.  For example, $6,000 in hardware for (1) virtual server host machine can run upwards of (10) virtualized server instances.  Assuming a basic hardware cost of $3,000 per basic server, this would result in a net savings of $24,000!
#2 – Save on administrative costs:  Virtualization reduces the amount of hardware to service, including routine hardware maintenance.
#3 – Save on environmental costs:  Less cooling, less power, and less space required.
#4 – Better Return on Investment:  Along with initial savings, companies need to be concerned with ROI, not only immediate cost.  Virtualization is an investment in a company's technology infrastructure.
Increased Predictability for IT Services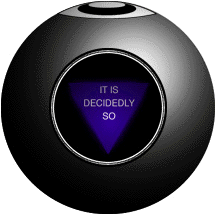 #5 – Downtime/failures:  Recovery is quicker, less expensive, and less difficult when compared to non-virtualized environments.  Physical servers can also be backed up and restored as virtual systems for added flexibility for Disaster Recovery (DR) scenarios.
#6 – Highly portable:  Virtual machines can easily be moved across different hardware platforms for Disaster Recovery (DR).
#7 – Performance on demand:  Dynamic Load Balancing and Disaster Recovery; virtual machine hardware can be easily upgraded to adjust for unforeseen performance demands in processing, memory usage, and disk space, depending on the available resources of the physical platform.  Virtual machines that have been over-allocated resources can be scaled back to more accurately determine hardware requirements.
Increased Time To Market
#8 – Testing and Development: Less time required for server and application deployment; many steps eliminated from hardware building process.  Physical networking not required for already established virtual hosts.
#9 – Improved flexibility in creating testing environments:  Test environments can be built and reused, with the ability to roll back any or all changes.  Existing virtual or physical servers can be copied and pulled into a test environment for more real-world scenarios.
#10 – Simplified application staging: Aids in the creation of consistent configurations through the use of templates
Virtualization is currently supported by most application vendors, largely due to the maturation of the technology and as an attribute to it's stability and benefits. If you would like help in taking advantage of the benefits of server virtualization, contact Advanced Data & Network Solutions for a consultation today!
For further reading:
Whitepaper:  The Business Value of Virtualization
http://www.vmware.com/files/pdf/solutions/Business-Value-Virtualization.pdf
The Advantages of Using Virtualization Technology in the Enterprise
http://software.intel.com/en-us/articles/the-advantages-of-using-virtualization-technology-in-the-enterprise/